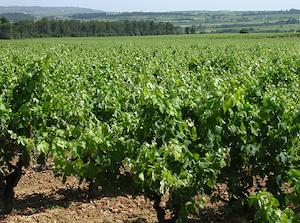 The landscape in Sant Sadurní d'Anoia is mainly based on vineyards although you can also observe other Mediterranean examples such as pine trees, oaks and olive trees.

Between the vineyards, you can discover other beautiful and interesting attactions as well. For instance, there's the beam-press from the 17th C in Santiago Rusiñol square. This press was not only used to press grapes but also olives to obtain oil. This common tool it is today a monument that help us to remember the past and to pay homage to all those peasants who grew up vines.

On the outskirts, you can visit Can Ferrer del Mas. An Arabic construction placed on the top of a little hill from where you can observe the town. The name comes from the family name, Ferrer del Mas, and it is from the 16th C. The story tells that a merchant called Josep Boada, who was really reach, bought this construction at the beginning of the 20th C in order to take care of wealthy customers from the north of Africa. Moreover, all the decorations of this construction also followed the Arabic style.

Can Codorníu Lake is a 2km. perimetre natural area. It belongs to Raventós i Blanc Cava Winery and it is a very pleasant place for going for a walf throughout the year. The vegetation is based on Mediterranean trees: brooms, white trees, oaks, holm oaks, ash trees, black poplars and so on.

In the Espiells neigbourhood, very close to the pre-Romanic Sant Benet Chapel, you can find the Miranda d'Espiells. A little hill where there was a necropolis from the Middle Ages and today it there is a nice lookout to see the landcape while having a picnic in the available area.